Our Staff
Our staff's commitment to you

Our staff is committed to providing support, compassion, information, and direction as needed to all members of our community, their families, and friends who are dealing with loss and grief.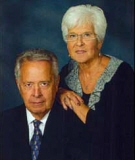 Kent Nale
Funeral Director
Edwards County native, Kent Nale, became the third generation Funeral Director and Embalmer after his graduation from Gupton-Jones School of Mortuary Science in Dallas, Texas in 1964.
Kent is married to Marilyn Sue Abby Nale. They have one son, Bradley Kent Nale, whose wife is Tami Medler Nale. Kent has two graddaughters, Tara Kay and Tori Sue Nale. Both are students at Eastern Illinois University in Charleston, Illinois.
Kent is a member of the First United Methodist Church of Albion, Fairfield Elks Lodge, and the Albion Volunteer Fire Department. Kent was honored for 40 years of Funeral Service by the Illinois Funeral Directors Association in June 2006.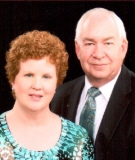 Jimmy Taylor
Funeral Director
Jimmy Taylor is a native of Wayne County having grown up in Fairfield. He became a licensed Funeral Director and Embalmer following his graduation from the Kentucky School of Mortuary Science in 1979.
Jimmy is married to the former Elisa Greenwood who is also a native of Wayne County. Jimmy and Elisa have a daughter and son-in-law Ashton and Adam Steury. Ashton works in the Accounting Depaartment of an engineering firm in Evansville, Indiana where Adam also works as a civil engineer. Jimmy and Elisa have a son and daughter in law, Lincoln and Emily Taylor who reside in Palatine, Illinois where Lincoln is a civil engineer and Emily is a teacher.
Jimmy has been with Nale's Funeral Home for more than 25 years and has served as the Wayne County Coroner since 1996. He and Elisa are members of the First Christian Church in Fairfield. Jimmy is a member of the Fairfield Masonic Lodge and the Fairfield Elks Lodge.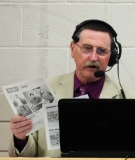 Dave Rigg
Funeral Assistant
gospeltime@earthlink.net
Dave Rigg resides in the West Village area north of Albion, Illinois. Dave began a career in radio broadcasting in 1967 working at radio stations in Mt. Carmel, Fairfield, and Evansville. Fourteen radio stations now carry the Gospel Time program that he produces. He also produces the Blue Grass Gospel program carried on WOKZ-FM 105.9 every Sunday morning from 6 to 9. Dave is the voice of the Edwards County Lions webcasting their volleyball, basketball, baseball and softball game on the internet www.my15news.com. Dave also has more than 28 years of experience in the ministry and serves as pastor of Gospel Chapel in Bone Gap. He is the chaplain of the Bone Gap Volunteer Fire Department. Dave raises donkeys as a hobby.
Dave became a member of the Nale's Funeral Home Staff in August of 2010. In addition to assisting at visitations and funerals, Dave maintains the Nale's Funeral Home website amd serves as our Internet Technician.


Dave has two sons: Tony Brake and his wife Sherrie of Evansville and Jeremy Rigg and his wife Sara of Mt. Carmel; and a daughter Latricia Derry and her husband Jason of St. Louis. Dave has 10 grandchildren.
Nale's Funeral Home - Fairfield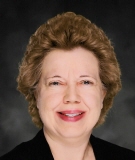 Twyla Wilson
Office Manager
Twyla Wilson is a native of Wayne County, Illinois. She graduated from Fairfield Community High School and Frontier Community College. Twyla joined the staff at Nale's Funeral Home in December 2018. She previously worked at Airtex Products in Fairfield for 14 years. She resides in Fairfield.